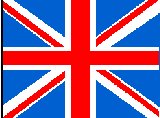 Ordering
When ordering or enquiring about parts please quote the following:

1. Machine model / build number:
For self-propelled machines this is on the vehicle identification plate on the front RH corner of the chassis. EG 5D 573
For sprayers the serial number is required which is on the suction filter mounting plate.

2. The page reference number

3. The item number

4. The item sub-reference letter (if there is one)

5. The item description (if there is one)

EG 5D 573 / 74 / 3a / Drive shaft
Menu system

There is a main menu at the top of the page with the main category headings - click on the required category to go down the page to the required group.
Items within each category are then listed alphabetically - click on the page number to go to the appropriate parts page.


Click on this to go back to the top of the page
Press the BACK button on the browser to go back to a previous page.
Page reference numbers

Each page has its own unique reference number - If you want to go to a specific page and know the number then click on the appropriate number in the box immediately below the category menu
Abbreviations

" - inches
10/95> - After Oct 1995
<96 - Up to 1996
1.6 - Ford XLD416 1600cc engine
2ws - 2 wheel steering
4ws - 4 wheel steering
2D - Agribuggy 2D
3D - Agribuggy 3D
475 - Agribuggy 475
4D - Agribuggy 4D
5D - Agribuggy 5D
A/C - Air conditioning
Ag - Agribuggy range
Air con - Air conditioning
All - All models
assy - assembly
auto - automatic
bkt - bracket
c/w - complete with
da - double acting
deg - degree
Exch - Exchange unit
FPW - Axle manufacturer
FR - Ford page reference
HD - Heavy duty
HP - High power
ID - Internal diameter
LH - Left hand
LR - LandRover
m - metre
mm - milli-metres
mtg - mounting
NA - Ford XLD 418 Naturally aspirated engine
NAS - Not available seperately
NS - Near side (Left hand)
Obs - Obsolete
OD - Outside diameter
OS - Off side (Right hand)
Ph - Phantom
RH - Right hand
sa - single acting
St - Stealth
std - Standard
TDI - Land Rover TDI 300 engine
TCI - Ford XLD 418 Turbo/intercooled engine
TC - Ford XLD 418 Turbo engine
w/l - Warning lamp

Pour Passer Commande
Pour passer commande des pieces détachée donnez, s'il vous plaît l'information suivant:

1. Modele de la machine/numero de constuire.
Pour les machines automoteur il est sur la plaque de vehicule identification en avant coin droit du chassis p.ex 5D 573
Pour les pulvéristateurs le numero de série est requis qui est sur le plaque de monture du filtre de suction.

2. Le numero de reférence de la page

3. Le numero d'article

4. La lettre sub-reference d'article (si applicable)

5. La description d'article (si applicable)

p.ex 5D 573 / 74 / 3a / Drive shaft
Méthode du menu

Il y a un menu principal à l'haut de la page avec des catégories rubriques principaux -déclic sur la catégorie requise pour aller en bas de la page à la catégorie requise.
Les articles dans chaque catégorie sont listé par ordre alphabétique - déclic sur le numero de la page pour aller à la page des articles appropriés.


Déclic sur ce symbole pour retourner à l'haut de la page. Appoyez sur "Back" sur le Browser pour retourner a une page précédente.
Le numero de reférence de la page

Chaque page a un numero de réference unique - si on desire d'aller à une page particulière et on sais le numero, puis déclic sur le numero approprié dans la bôite au-dessous du menu des catégories.
Abbréviations

" - pouces (25.4mm)
10/95> - après Oct 1995
<1996 - jusqu'à 1996
1.6 - Ford XLD416 moteur 1600cc 55cv
2ws - 2 rues directrices
4ws - 4 rues directrices
2D - Agribuggy 2D
3D - Agribuggy 3D
475 - Agribuggy 475
4D - Agribuggy 4D
5D - Agribuggy 5D
A/C - Climatisation
Air con - Climatisation
Ag - Agribuggy modeles
All - tous les modeles
assy - assemblage
auto - à transmission automatique
bkt - tasseau
c/w - complet avec
d/a - à double effet
deg - degré
Exch - unit échange
FPW - Fabricant des essieus
FR - Page reference de Ford
HD - à usage intensif
HP - Haute puissance
ID - diametre internie
LH - côté gauche
LR - Land Rover
m - mètre
mm - millimètre
mtg - monture
NA - Ford XLD 418 moteur 60cv
NAS - ne pas de disponible séparément
NS - côté gauche
Obs - dépassé
OD - diametre extérieur
OS - côté droit
Ph - Phantom
RH- côté droit
sa - seule
St - Stealth
std - standard
TDI - LandRover TDI moteur
TCI - Ford XLD 418 turbo moteur 90cv
TC - Ford XLD 418 turbo moteur 75cv
w/l - lumière d'avis